Fun and Dynamic LG U+
LG U+ employees work on the initiatives to satisfy clients and uphold the following five key activities to create a fun and dynamic corporate culture.
1. Horizontal culture: being respectful and encouraging of everyone
2. Reporting culture: reporting about core contents
3. Meeting culture: participating in meetings
4. Collaboration culture: working together to achieve goals
5. Learning culture: developing employee and company expertise together
Communication with executives
We operate bilateral communication channels so that the executives and employees may share a vision and fully understand each other, thereby creating a fun and dynamic organization. Since 2021, we have been implementing "Mannagong" (i.e., meeting and sharing time), an online town hall meeting where the CEO and employees can communicate. Furthermore, the executive management directly communicates with new employees in a "reverse mentoring" system, so the older generation learns about the lifestyle and values of the millennial and Gen z generations (MZ).
CEO town hall meeting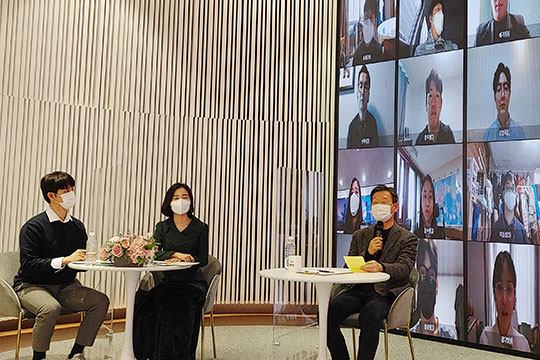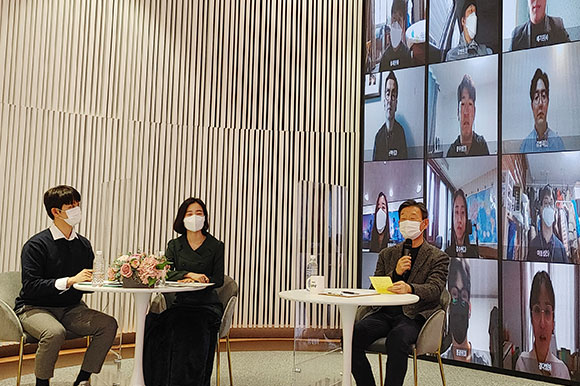 Reverse mentoring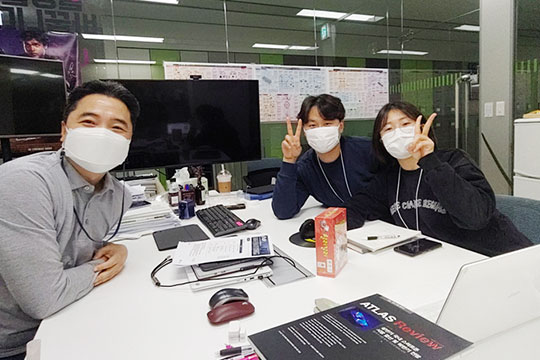 Change in the way we work
LG U+ has introduced a "collaboration tool," a real-time integrated communication platform for easy and fast collaborative work, such as work-related chatting, video conference meetings, document sharing, and common editing.
To enable team cooperation even while telecommuting, work progress and feedback are shared in real time. As an agile organization, we also work hard to listen to customer feedback and respond to the rapidly changing market situation.
Positive corporate culture
LG U+ operates various programs to create a dynamic and positive corporate culture.
We support the "U+ Bibimbap" program for interactions of collaborating departments and in-house clubs and annually select Change Agents (CA) to boost morale.
Each time an employee complements a colleague via email, they can accumulate KRW 1,000, which is used to fund the hearing aids of children with hearing disabilities. Through this "complimenting campaign" and the "First Prize DNA Award," which recognizes particularly excellent projects, we acknowledge our employees' achievements and create an encouraging work environment.
Despite the contactless work situation caused by COVID-19, we have been operating various programs to vitalize the organization since 2020, such as real-time broadcasting, providing online encouragement gifts to self-isolating employees, and hosting raffles and a year-end party.
Contactless lot drawing of lucky numbers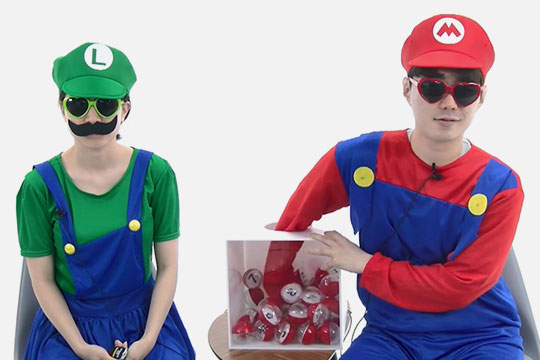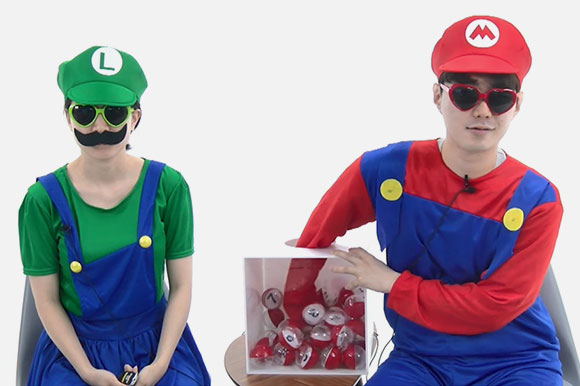 Contactless year-end party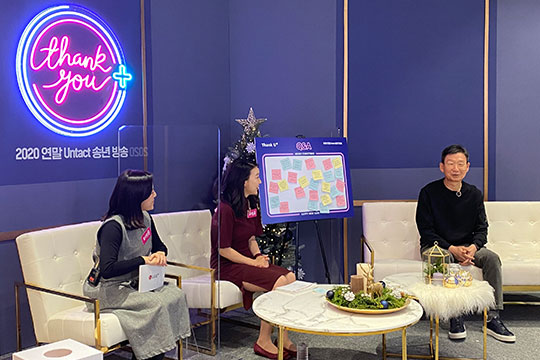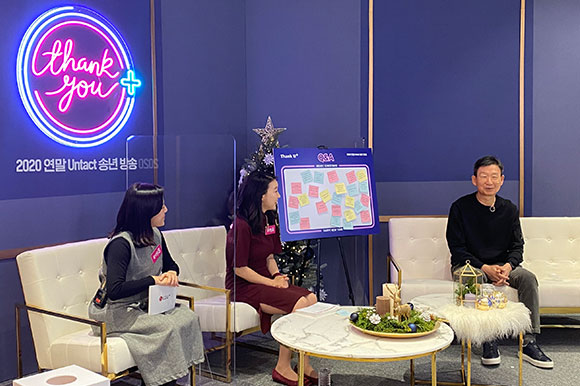 Work and life balance
LG U+ operates diverse programs so that its employees may balance their work with life.
We manage programs that value the importance of a happy family by giving gifts to congratulate employees on new births, inviting parents to the office building, commemorating Family Month in May, and encouraging employees to leave work at 5:00 p.m. on the second and third Wednesdays of each month. In addition, we provide psychological counseling services, the U+ happiness meditation program, a fitness center and a healing place, where one can get a massage, in the Yongsan office building, so that all employees may enjoy a healthy life. We also have a "PC OFF" system that automatically shuts down computers when the official work hours end to create a punctual work leaving culture.
Day to thank parents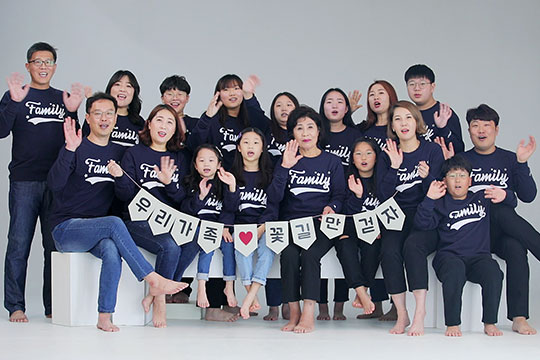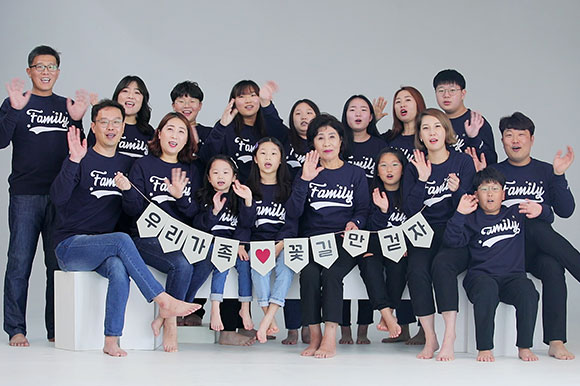 Stay-at-home kit in commemoration of May, Family Month